Peirone Produce

Peirone Produce Company is a wholly-owned subsidiary of URM Stores, Inc. The modern warehouse sits on a 9-acre site at 9818 W. Hallett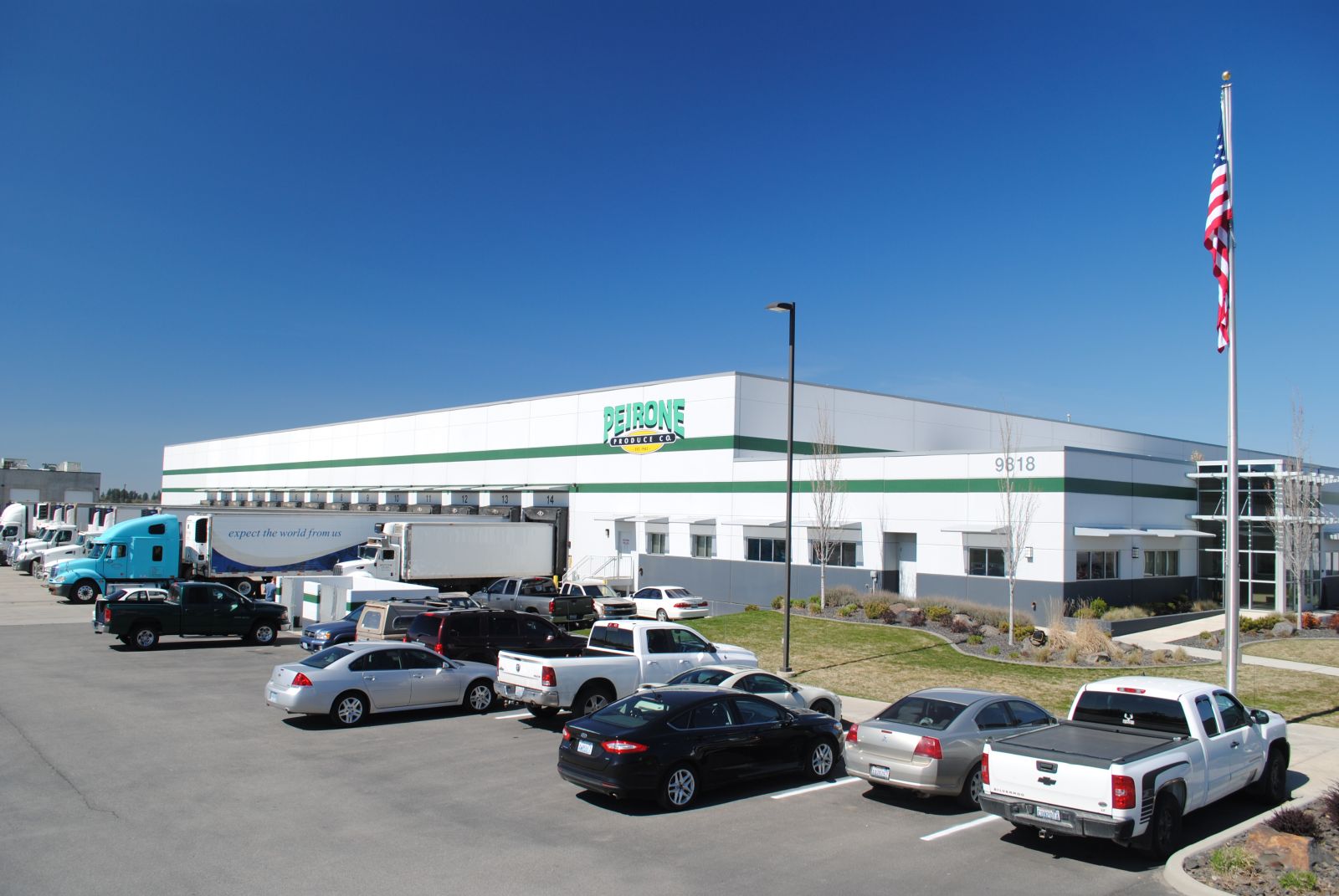 Road, just off I-90 and east of the Medical Lake interchange. It is one of the most technologically advanced produce operations in the nation. The computer system is compatible with the URM system, so all items inventoried at Peirone, including the most extensive array of organic products in the region are offered for sale to our foodservice customers.
On the receiving docks, trucks aren't opened until their bumpers are locked to the docks, and the refrigerated boxes are sealed to the building. Control boxes alert operators when the truck is secured and unloading in the refrigerated receiving area can begin. This system protects the "cold chain" and insures the produce is kept at ideal temperatures. Only the finest quality produce is accepted by Peirone; where it makes a brief stay inside coolers that are temperature controlled to each variety's unique requirements. There are several holding areas, including a "wet room" for the leafy items. Even the outbound staging area is refrigerated. Holding produce at ideal temperatures from the grower to delivery at your door insures the utmost quality and freshness of these delicate commodities.

Learn more at peironeproduce.com
The only banana ripening rooms in the area are within the Peirone facility.
The green bananas are held at 57 degrees during shipping to keep them in a dormant state. The ripening rooms and coolers are equipped with computer monitored temperature, humidity, and ethylene gas controls, which can be monitored and adjusted from the staff's home computers. The control system's fifteen miles of cable took five technicians seven months to install. Ethylene gas is a natural substance produced by fruit as it ripens. When the bananas are taken into the ripening rooms, a small amount of ethylene gas is introduced and conditioned air is forced through the product mimicking the natural conditions in the tropics. The temperature sensitive bananas require constant monitoring. Typically it will take three to five days for the bananas to begin ripening. Once the bananas are 'awakened' they cannot be put back 'to sleep', not even by lowering the temperature and removing the ethylene gas. Once this ripening process begins the bananas are then removed from the ripening rooms and shipped out to wholesalers, grocery stores, and restaurants. If you eat a banana purchased locally, chances are it came from this facility.
PEIRONE PRODUCE GOT OFF TO A HUMBLE START.
THE FIRST WAREHOUSE WAS LOCATED AT 171 S. STEVENS, ALONG THE BACK WALL OF A FILLING STATION, IN DOWNTOWN SPOKANE.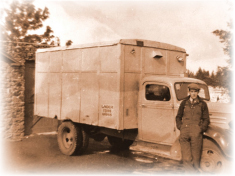 Peirone Produce Company was founded in 1945 when Joe Peirone purchased "New Deal Produce."

URM Stores, Inc. purchased Peirone Produce in 1986.
In March, 2010, Peirone moved to new $12M facility near Medical Lake, tripling the capacity of their former Trent Avenue location, which they had occupied since 1963.
​