Fresh Meat Program
Fresh custom-cut beef, chicken, and pork, and most of the frozen meat products sold through URM Foodservice are fabricated at Angus Meats, a family-owned company located in Spokane. Angus Meats has been in business since 1972. Their slogan, "There is no substitute for quality," is recognized throughout the region, and their reputation for producing excellent products is second to none. Because of their high standards, our customers receive higher quality products. Your customers can tell the difference!
Sanitation and Product Integrity is the highest priority. As a USDA inspected manufacturing plant, Angus Meats strives to achieve a higher standard of cleanliness unsurpassed in our area.
Items are hand-crafted and vacuumed sealed to preserve the fresh wholesome integrity of the product. When you're building your menu, don't overlook the specialty products. If you're looking for an unusual item, let us know. Whether it's a whole pig, buffalo steaks, or even an ostrich, we're here to help. Need information on how to prepare something? We can help with that, too!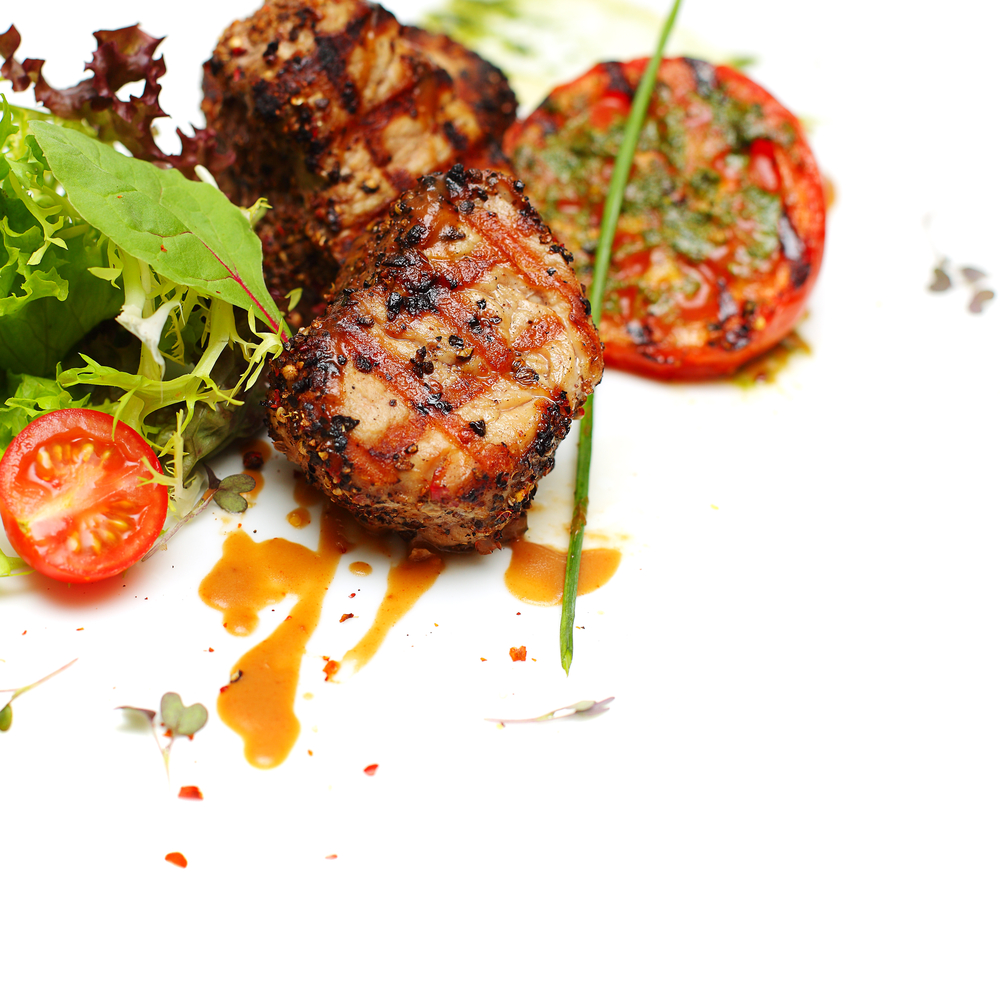 PRODUCTS CUSTOMIZED FOR YOUR NEEDS
We will custom cut products to your specifications. Please work with your Sales Consultant to provide detailed specifications to us.
Cargill's Sterling Silver® Premium Beef and Premium Pork Programs are also available to you. http://sterlingsilvermeats.com
STERLING SILVER® PREMIUM BEEF
Sterling Silver® Premium Beef consists of only prime and top tier Choice grain-fed beef cattle. Rich in marbling and aged to perfection, our premium beef is carefully sourced from the North American Great Plains and hand-selected for optimal quality. The results are unsurpassed cuts of beef that provide exceptional flavor, tenderness and juiciness . . . as well as unforgettable dining experiences.
STERLING SILVER® PREMIUM PORK
Sterling Silver® Premium Pork offers an unprecedented approach to pork with characteristics previously available only with fine cuts of beef. Raised in the heart of pork country on Midwest farms, all Sterling Silver Premium Pork cuts are hand-selected and color-graded to ensure premium quality and delicious, juicy flavor.